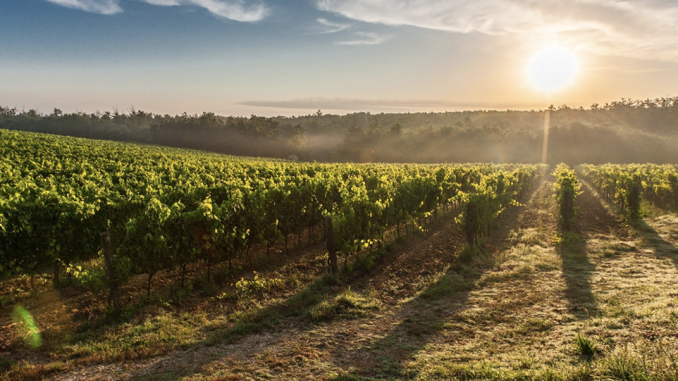 Is wine in 375 milliliter bottles on a route to becoming  a relic of the past? No, there is no way we will be saying goodbye to the familiar containers of wine. In many parts of the world, customers still visit a winery carrying their own bottles to be filled at low cost. They can also buy it packaged in many formats, large bottlings such  as  . Magnum:1.5 L, holds 2 standard bottles or 10 glasses of wine; A collector's choice for cellaring age-worthy reds, magnums also excel at making a visual splash at parties. Jeroboam or Double MagnumSize: 3 L, holds 4 standard bottles or 20 glasses of wine.  When one magnum just won't do, the Jeroboam brings twice the volume. It's named for the first biblical kingof the northern kingdom of Israel .  Rehoboam (Jeroboam in Bordeaux) Size: 4.5 L, holds 6 standard bottles or 30 glasses of wine; Another reference to a biblical king, Rehoboam was the son of Solomon and grandson of David (of David and Goliath fame). These bottles are used primarily by big Champagne houses for larger quantities of sparkling wine. Methuselah or Imperial (Bordeaux) Size: 6 L, holds  8 standard bottles or 40 glasses of wine. The name of this format can refer to either an Imperial gallon or the oldest man in the Bible. Most just consider it a party in a bottle. Salmanazar; Size: 9 L, or 12 standard bottles or 60 glasses of wine. Named after an Assyrian king, this oversized format houses a full case of wine in a single bottle. Balthazar ; Size: 12 L, or 16 standard bottles or 80 glasses of wine. Balthazar, one of the Three Wise Men, would obviously have been smart enough to present a gift of 16 bottles of wine in one vessel. Nebuchadnezzar; Size: 15 L, holds 20 standard bottles or 100 glasses of wine. Named for the longest-ruling king of Babylon. Size: 18 L, holds 24 standard bottles or 120 glasses of wine; Holding 24 standard bottles (or two cases) of wine and tipping the scales at almost 100 pounds, you might need some help carrying this down to the cellar. Named for the oldest of the biblical Magi. Solomon;Size: 20 L, holds 26 standard bottles or 130 glasses of wine; Named after the son of King David, rumor has it that Solomon preferred his Cabernet to be served  from this 26-bottle behemoth.
No, none of these formats will disappear, although the larger packages become collector's specialties, scarcities, preserved carefully for a long time and eventually sold for far more than their original cost.
The newcomer on the scene in recent decades has been the single serve format. Its benefits are obvious. These smaller packages are far more portable, need no fancy trappings such as additional stemware or even tricky openers and their costs become relatively low compared to the problems of schlepping and disposing of larger containers.
Dr Robert L. Williams Jr, a founder of WICResearch, has been observing the rise of wines in cans for several years and recently staged the First International Canned Wines Competition in Boonville, California, collaborating with colleagues from Texas Tech University.
More than 200 canned wines from domestic and international sources were entered in this first study evaluating canned versus bottled wines.This blind tasting was judged by a trio of three-person panels, assisted by a crew of 10 rotators behind the scenes who kept the samples flowing.
Insomnia Wines won three gold medals  and best of show red for California Pinot Noir. Sans  Wine company won a best of show for white wine for its  2017 Rutherford Napa valley Riesling. Benmarl Winery of New York and Leelanau Celllars from Michigan  each  scored three gold medals.  Other entries included a dry chardonnay and a sparkling sweet Moscato from Coyote Moon in the 1,000 Islands district of New York state, an award winning dry Riesling from Villa Belangelo Vineyards in the Finger Lakes, a dry rose from  Bridge lane , Long Island, NY.
Ertain wines in somewhat larger formats were excluded from the competition. They included bottlings from Obsession Vineyards  in Ironstone Vineyards California and Tussock Jumper, both sourced globally.  I have sampled wines from Obsession and Tussock Jumper and can recommend them highly.  
One objective of the competition was to identify preference for samples in a bottle 48.5%) and those in a can 45.3%. Overall those who preferred canned wine or found no differences, outranked other choices by a slight margin of 51.1%.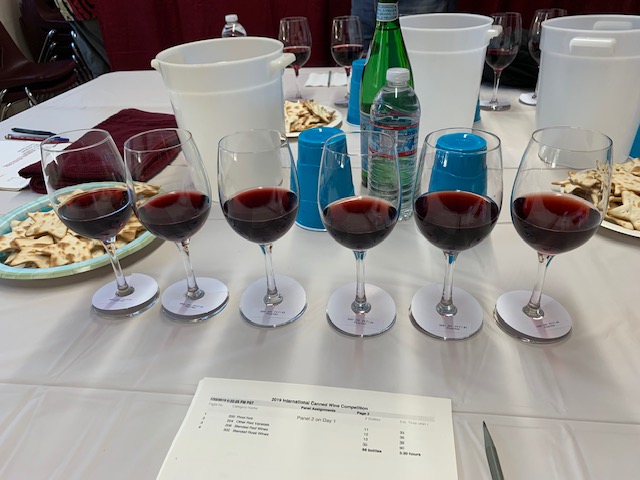 I have tasted and visited at several of the wineries in this article. One that remains memorable is Balmoral, situated on a high mountain promontory overlooking the Hudson River Valley in New York. It is worth the twisting, winding scramble up a steep incline to enjoy the wines, the site, the casual food and picnic area. Benmarl was honored at Boonvile by Best of class for its Hill Red Dry Rose and Chardonay.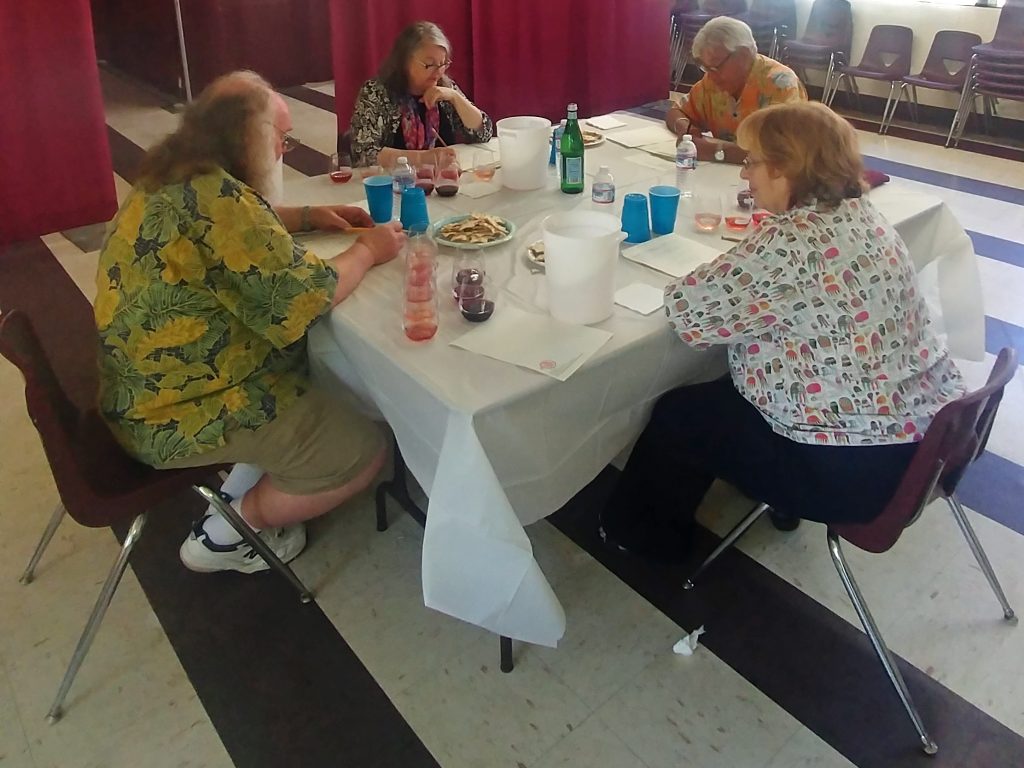 The winery was founded by Mark Miller, an American illustrator who was fascinated by the wines he enjoyed in France. Battling restrictions on hybrids, he planted them on that hill and later became the first American first American grower to successfully cultivate Chardonnay east of the Rocky Mountains, Victor Spaccarelli purchased the winery from Miller in 2006 and has since enlarged the vineyard and beautified the grounds. "Come," he urges, "and enjoy the wines, the view and casual dining. You will be rewarded for your journey."