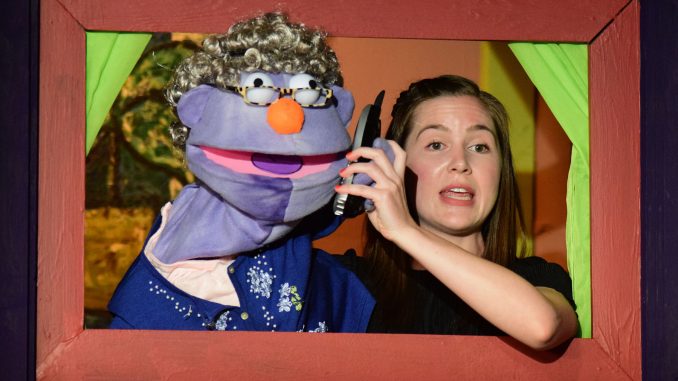 A musical comedy mixing puppets and humans, AVENUE Q opened on Broadway in 2003, playing until 2009 for a whopping 2,500 performances before moving off Broadway – where the show just keeps playing. Winner of three 2004 Tony Awards for best musical, best book, and best score, AVENUE Q continues to remain fresh, fun, and frolicking. A parody of Sesame Street and the Muppets, AVENUE Q's characters are grown-ups facing grown-up problems – but with an ironic humor engendered by a kiddie format that incorporates racism, pornography, profanity, intercourse, and even some nudity (puppets, of course).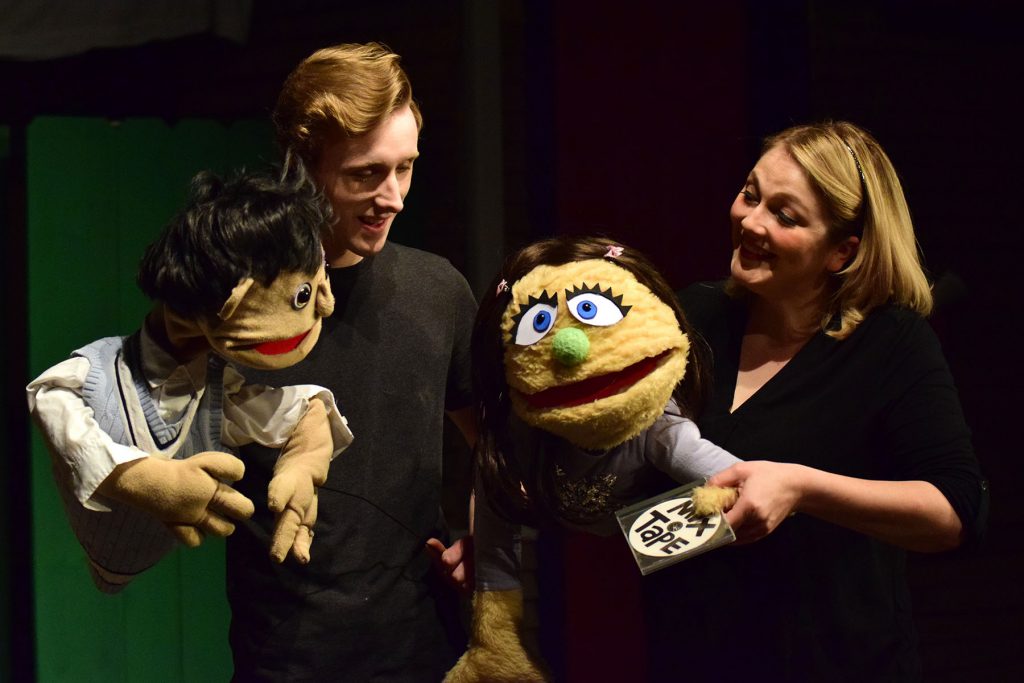 New college graduate Princeton has just arrived in New York to seek fame and fortune. He's moved into a small place on Avenue Q, where he is surrounded by equally questing folks trying to figure out life. There's teacher Kate Monster with dreams of opening a school for monsters – and getting an A in relationships. Then there's Trekkie Monster (no relative), who spends most of his free time digging into internet porn sites. Brian (Ashkhan Aref) and serious girlfriend Christmas Eve (Kristina Reyes) have some dreams too – like moving up the ladder to Flushing. Rod and roommate Nicky have some issues too – with being gay at the heart of it. All of the denizens of Avenue Q are shepherded by cheerful Gary Coleman (Courtney Bruce), the manager cum handyman of the block.
Puppet handlers sing up quite a storm and often switch from one puppet identity to another. Multi-talented Joey Flint, Troy Whitaker, Hartley Powers, and Harley Walker do their best to keep their alter-egos in line. Talented director Patrick Burke is also the creator of the puppets crucial to the musical. Constructed of household items, lots of creativity, and the occasional "professional" touch, Burke's puppets are the heart and soul of the tale. Chris Winfield's set is delightfully evocative of any old street in the New York boroughs, and the entire production team does a phenomenal job of shaping the show with their individual talents.
Special kudos to the "live," non-stuffed cast, who support humanity with panache. However, this was a difficult production to pinpoint and separate each individual's contribution – since the ensemble was abundantly effective – and lots of fun besides. Like the pre-school tots, even adults may learn something from AVENUE Q. And have a great time doing it. AVENUE Q is definitely one of the best productions ever staged by the Group Rep, a not-to-miss, one-of-a-kind show that will entertain, educate, and amaze everybody in the audience.
SPLASH SELECTION
AVENUE Q runs through July 7, 2019, with performances at 8 p.m. on Fridays and Saturdays and at 2 p.m. on Sundays. The Lonny Chapman Theatre is located at 10900 Burbank Blvd., North Hollywood, CA 91601. Tickets are $30 (students and seniors, $25; groups of 10+, $20). For information and reservations, call 818-763-5990 or go online.