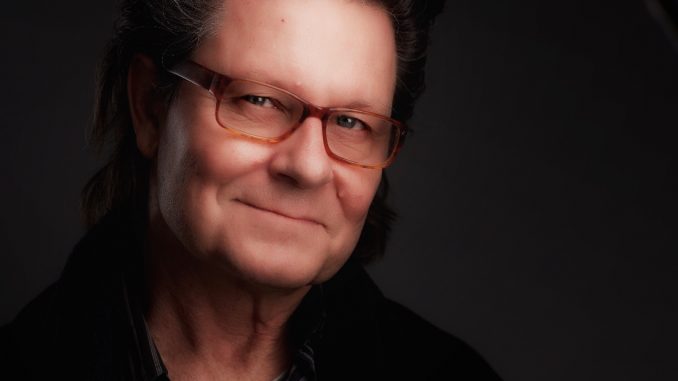 In a world where dreams can come true or be shattered, we are left with a choice to live our lives chasing our dreams or live our lives making excuses as to why we don't follow our dreams. Today, I am speaking to a man that is living his dream and is 100 percent focused on the journey, to whom, in his words, "the future is just and illusion." Here is my Q&A with the very talented musician, technologist and entrepreneur Scott Page.
David: You have been in the music industry a long time. What is your take on how music is being produce today as opposed to when you first started out?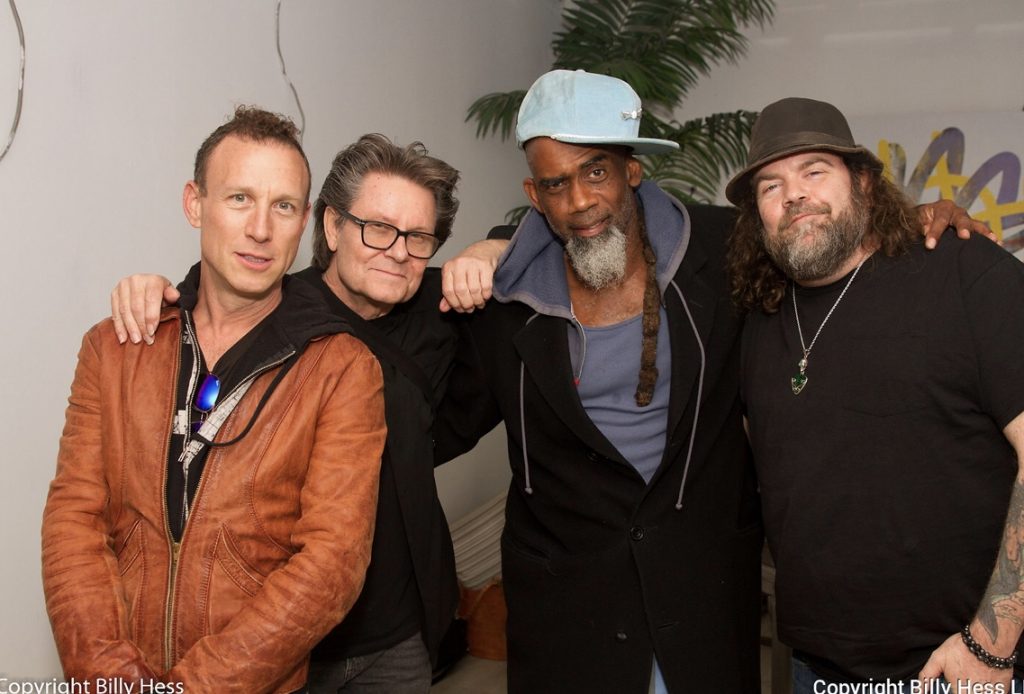 Scott: The biggest change I've seen is that we've all become victims of over choice in the studio. What I mean by that is due to the advanced digital technologies and tools that allows every little nuance to be fixed and tweaked. It has made it possible for virtually anybody to sound good no matter how weak of an artist they are or how bad their performance is. Now there is a plus to this Absolutely, it gives others the opportunity to be creative and express them self which is a good thing. However it's my view that so much soul has been taken out of pop music made today because of technologies like auto tune for voice, drum machines that perfectly create a beat, and other manipulation tools that allow you strip out all the imperfections in a recording. I believe the most dangerous button in the studio is the solo button. Why? I have seen this so many times that after cutting a great track thats rockin, and we all love it but then…..we hit the solo button and notice that the bass might be dragging a little and the guitar is a little out of tune. We then start to fix these issues and all off a sudden the vibe of the track changes and loses something. It may be more perfect now but it lost the special spark it had. It's the raggedness and push and pull between the instruments that creates the unique human feel. The danger is not understanding the difference between a mistake and the true power of certain imperfections value to the recording. This is a big issue for me. Don't get me wrong I'm a technologist and love the power of these tools, to be able to bend and tweak a performances. I do it all the time and love it, but using these tools can be very dangerous in giving you too much power to virtually mix out all the true value in a performance that makes it so special. With unlimited choices knowing when to stop messing with the track is what separates the big boy producers. Our instincts are always wanting to fix any small imperfections we hear but often times these Imperfections are so often the reason that makes the performance so special and what connects with the listener at an emotional level. If you cleaned up all the imperfections of the Rolling Stones record it wouldn't be the Rolling Stones anymore it would be so lifeless with no personality, Great records take you on a journey where you can feel and hear an artist thinking as they surf across the chord changes. Back in the day when we were making records you had to actually perform. Your performance was captured and that was it. if you were a little out of tune you were out of tune, and it became part of the performance forever. I always say thou shall not put tuning as law but strive for something that sounds good, because sometimes these imperfections become part of the personality of the record that stands the test of time. It's all these little subtle mistakes that add the humanistic flavour that for me is what makes some of the great records so great.
David: The music industry is a very hard industry to get into what do you think has been your reason for longevity?
Scott: It has been my belief that the making music and business are one in the same. It's either a business or a hobby. If it's a business it's about generating revenue and sustaining that business. So for me when I take on creative projects I always associate it with a business model unless of course there is another objective for the project beyond money. But most of the time if the project doesn't have a business model that can generate revenue I'll move on to one that does, because I believe you can be just as creative if not more creative when you associate revenue generating business around your art. But that takes a different point of view that many artist won't agree with. They will say I am selling out but for me the art of business is just as creative as making the product. Generating revenue allows me to keep doing my art.
David: What are some set backs you have encounter that you can share in how you were able to overcome?
Scott: Wow that's a tough question, lord knows like everyone I've had my share of challenges. but what I will say I've learned not to view setbacks in a negative way anymore. Now understand in reality these challenges are actually all positive if viewed from a different point of view. What at the time seemed like a major setback actually turned out to be a major blessing in disguise. I'm one of those people that don't really care about the outcome anymore, I know it will be what it will be. I focus 100% on the ride, because the ride is the only thing that is real, something out in the future is just an illusion. If the step I am taking right now is rockin, life is good..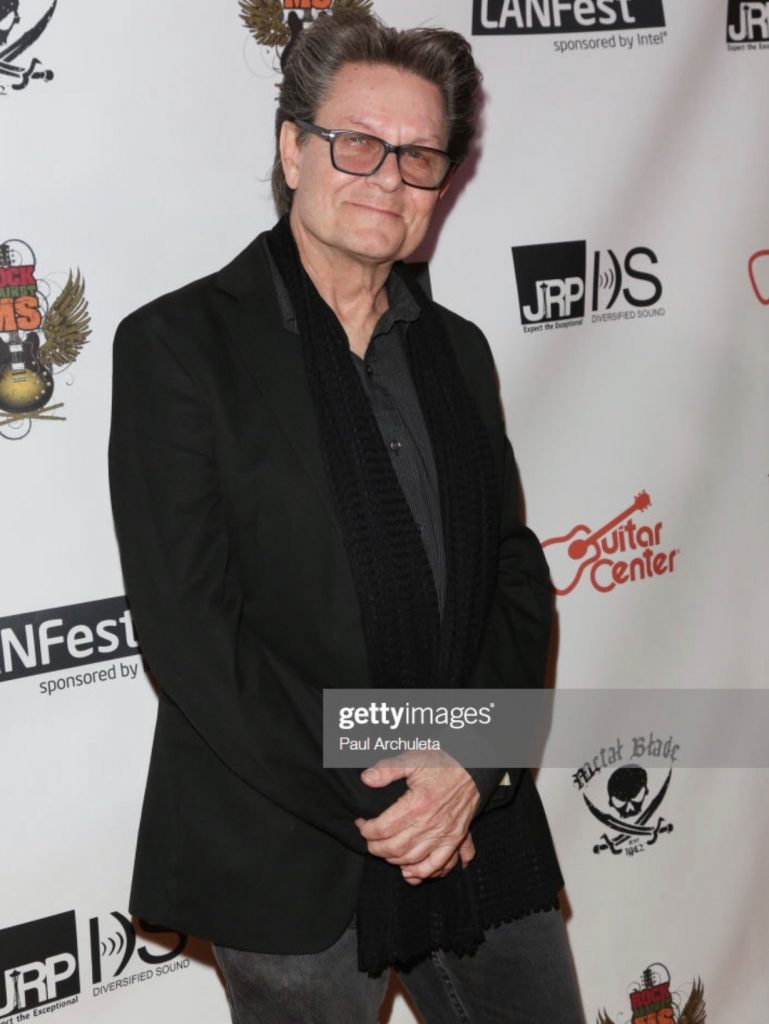 David: You are the CEO of Think:EXP can you describe what Think:EXP is?
Scott: Yes Think:EXP is short for think experience and think experience is an immersive entertainment company. We focus on using the latest technologies to create new forms of live entertainment experiences and the platform needed to support this type of entertainment. At Think:EXP we believe the next wave of entertainment will be based totally around unique experiences and the life style associated with that experience. In a mobile world that's completely over saturated with media consumption 24/7 and where you can't really sell music any more the question is what can you sell? The things you can sell as an artist today is the relationship, life style and the experience. My belief is that artists need to focus more on who their super fans are because we know that roughly 60% of their revenue will come from these super fans and what unique experience they can offer them
David: I hear you have been doing your first Think Experiences tell us about them..
Scott: Our first think experience is a Think:Floyd experience. We've been doing our first immersive Floyd shows with an all star band in a 360° immersive visual dome. The band is killer, Stephen Perkins on drums from Jane's Addiction one of my all time favorite drummers, Norwood Fisher from Fishbone on Bass, Kenny Olson who started Kid Rocks band on guitar, Roberta Freeman who was out with us on Pink Floyd and a bunch of other monster players. This live experience of listening to the music of Pink Floyd surrounded by stunning 3-D images creates a near shared virtual reality experience. For sure it's the most unique ways to experience a live concert. This is what I call our MDP (minimal desirable product), a way to test and validate our business model and so far so good. Because it's such a unique experience people by tickets and we've sold out 17 shows so far. But the most important metric is the repeat visits, It is through the roof how many folks come back multiple times. We now know it's time to pour gas on this idea and take it to the next level
David: Can you tell me what 7th level is about?
Scott: 7th level was an interactive media company that my partners George Grayson and the lengedary music producer Bob Ezrin and myself started back in 1992 and took public in the early days of multimedia. We were considered one of the early pioneers in the interactive media space producing a series of number one interactive CD Rom games such as Monty Python's complete waste of time, the life of Brian, and the search for Holy Grail. We also produced a series of award winning educational titles starring Howie Mandel called Lll Howies Fun House. 7th level is where I really got introduced to both business and technology. Those were really exciting creative times.
David: You co produced Tuneland can you explain how you came up with the concept?
Scott: TuneLand is one of my most treasured accomplishments that I am most proud of, It was the worlds first interactive cartoon and we sold over 11 Million units. It was the first of its kind that showed that Microsoft's Windows was a great multimedia operating system. Prior to that everything was running under DOS do you remember DOS?
The concept for TuneLand was inspired during a visit to COMDEX which was the largest technology trade show in the world prior to CES. Myself and Jeff Baxter from the Doobie Brothers were playing in a booth promoting a CD ROM product we had produced called Music Bytes which was library music designed for computer business presentations. I looked across the room and saw something moving on a computer screen and was intrigued so during the break I wandered over to see what it was. It was an interactive kids multimedia educational product called "Just Grandma and Me." it was the first time I had ever seen the user click on an object on the computer and it would do something. Once I saw that I saw my future and from that point on I never looked back. Interactive entertainment was where I saw my future and I am still involved in it.
David: You play many instruments is there one instrument you particularly like to play more?
Scott: Through the years I did play a lot of different instruments but now Imostly focus on playing my tenor saxophone mainly because I'm too lazy to carry everything around anymore LOL. Lately I've been getting back into playing guitar which was always my favourite instrument to play.
David: You performed with Pink Floyd, Supertramp, Toto and Quincy Jones what was that experience like?
Scott: That's a extra large question that I could take hours discussing because each of those experiences were so unique. However, I will say I am the luckiest person in the world and I'm alive to talk about it. On the road sometimes you can have just to much fun LOL.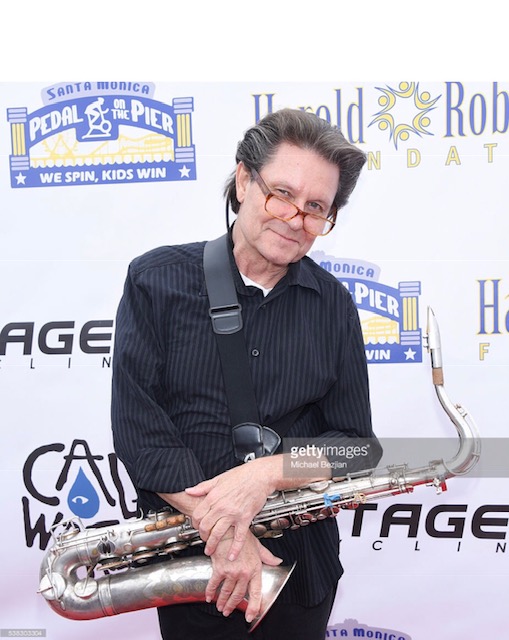 In my career I feel so blessed to have been able to play with the best of the best and through each of these artists you've mentioned I have learned a lot and they truly have shaped my career. Dave Gilmour from Pink Floyd is my music guru. He taught me the power of playing melodies, he completely changed the way I play today, I am so greatful for the knowledge gained from him. Pink Floyd also taught me the power of a brand and how a world class entertainment brand operates. It was a schooling in business and production. Supertramp taught me the power of teamwork and leveraging the individuals strength. Each member of that band played a major but a different roll in operating the band and it was based on the strengths and weaknesses of each of the individuals band members. They made me realize knowing who to call is one of the most valuable business lessons. Toto was a big one for me. Jeff Procaro the drummer was my mentor and without a doubt the single most important influence as to why I'm a musician today. He inspired me to practice and up my game, and taught me about the groove and how delicate it is and how everything you do revolves around timing from playing an instrument to hitting a golf ball. Because of him I became a devote student of the groove which has been life changing. Now Quincy Jones who is truly a one of a kind, taught me the power of intense presence. What I mean by that is when you talk to Q his attention is so focused on you the whole world stops and he is totally connecting with you with no distraction. It's an amazing feeling to feel such a connection and it doesn't matter who it is, he does that with everyone.
David: What excites you at this stage in your life?
Scott: Truthfully taking an inward journey. I've had such a incredible life so far not to say it's all been easy, lol. I've had my ass kicked many, many times but because of these ass kickings it drove me to take a deeper inward look and spiritual path. For that I am extremely thankful for those challenges. It proved to me that there is always an upside in every situation if you look deep enough. Today nothing means more to me then inner peace, that is no more mental suffering about anything, a complete surrender to what is, basically die before you die. Because you'll blink and 50 years will go by and you'll blink again and you'll be on your death bed. So knowing who you really are and surrendering to what is makes life more playful and is what drives everything I do.
David: If you can sum up in one word what your life has been what would it be?
Scott: I need two words Blessed and Thankful 🙂
David: What are new projects you are working on now?
Scott: Everything is about building the Think:EXP platform and brand, and exploring and pioneering the immersive entertainment space. We are in design on a new show that we will announced towards the end of the summer which I am really excited about. We are also heading over to Budapest to headline the 2019 OZORA music festival which should be a blast. There are a few other great projects slated at the end of the year going into 2020 that have not been announced yet that unfortunately, I can't talk about yet but keep your eyes open.. 
David: Scott thank you so much for your time. I wish you all the best.
Scott: Thank you David it's been a pleasure.