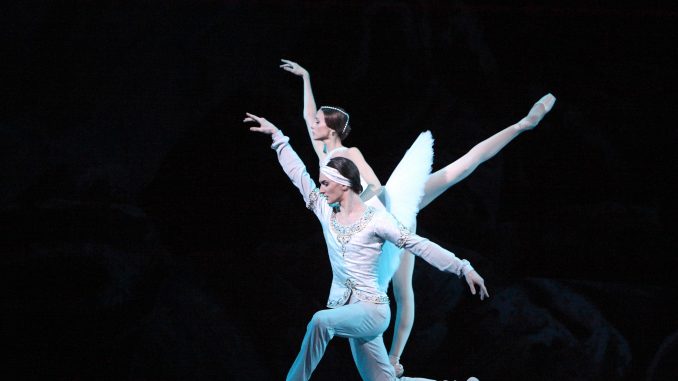 This new year,Fathom Events presents moviegoers with a lineup of stage-based favorites in movie theaters nationwide: The iconic scene of Kingdom of the Shades in La Bayadere; the classic tale of hijinx Cyrano de Bergerac, the boyband performance from BTS; and opera's ultimate seductress Carmen. Viewers who are looking for special experiences at affordable prices can find a wide variety of offerings as the year progresses.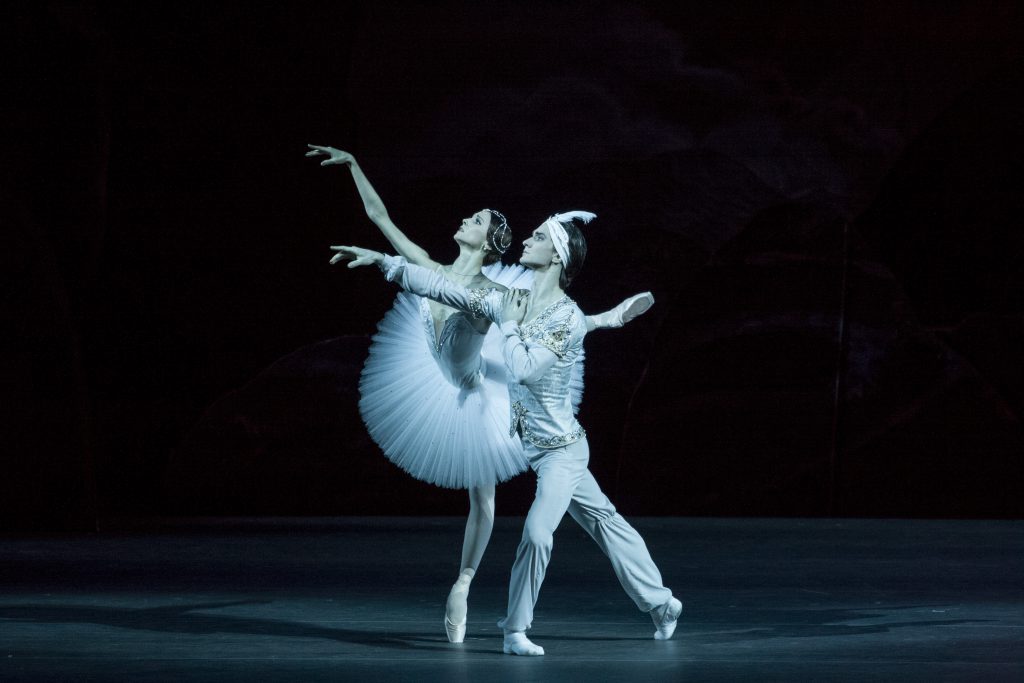 As a recognized leader in alternative content, no one knows cinema events better than Fathom Their team of experienced programming, marketing, distribution and operations experts are committed to the success of every event. Their passion, coupled with fully-integrated promotional package and extensive cinema network means this platform is in a class by itself.
Full details of Fathom's stage-to-screen offerings follow:
Bolshoi Ballet: La Bayadere: Sunday, January 20, 2019 at 12:55 p.m. ET & PT/ 11:55 a.m. CT/ 10:55 a.m. MT

The temple dancer Nikiya and the warrior Solor fall deeply in love, igniting heated passions and murderous intrigues when the Rajah and his daughter Gamzatti discover their forbidden love. La Bayadere is one of the greatest works in classical ballet history – a story of love, death and vengeful judgment, set in India. Dazzling sets and costumes, with one of the most iconic scenes in ballet, the "Kingdom of the Shades," illuminate the tragic tale of the temple dancer Nikiya's doomed love for the warrior Solor, and their ultimate redemption.
Cyrano de Bergerac Wednesday, January 23, 2019 at 7:00 p.m. local time.

Cyrano de Bergerac, despite an enormous nose, proves to be a talented swordsman and a man of great wit. Blessed with all of life's gifts except for romantic eloquence, Christian asks Cyrano to help him woo Roxane, whom he also loves. He secretly prompts Christian with romantic turns of phrase, winning Roxane's heart with Cyrano's words.
BTS World Tour Love Yourself in Seoul: Saturday, January 26, 2019 at 11:00 a.m., 2:00 p.m. and 5:00 p.m. local time.

Shot at the Olympic Stadium in Seoul during the BTS "Love Yourself" tour, an exclusive screening of the most sought-after concert of 2018 hits movie theaters nationwide for a one-day event. This event will bring fans together to celebrate the seven members of the global band and their unprecedented international phenomenon.
The Met: Carmen LIVE on Saturday, February 2, 2019 at 12:55 p.m. ET/ 11:55 a.m. CT/ 10:55 a.m. MT/ 9:55 a.m. PT with encores on Wednesday, February 6at 1:00 and 6:30 p.m. local time and Saturday, February 9 at 12:55 p.m. local time

Clémentine Margaine is opera's ultimate seductress, opposite Roberto Alagna, who captivated Live in HD audiences as Don José in 2010. Louis Langrée conducts Sir Richard Eyre's lively production, a favorite in the Met's repertoire.

EXCLUSIVE CONTENT: behind-the-scenes interviews with cast, crew and production teams.
All Photos: Courtesy of Phathom Events