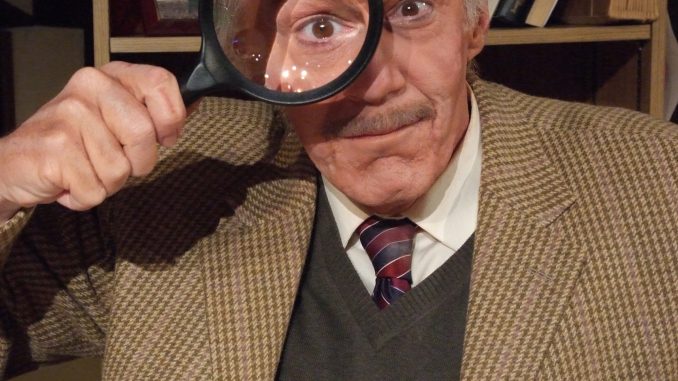 A Jewish Austrian Holocaust survivor, famed Nazi hunter, and prolific author, Simon Wiesenthal proved to be a complex, clever, and resourceful man who single-mindedly and relentlessly pursued his goal of bringing Nazi war criminals to justice until his death in 2005. A survivor of at least five Nazi death camps, Wiesenthal lived and thrived until the ripe old age of 96, when he died in his sleep. As Wiesenthal himself opined to his biographer Alan Levy in 1974: "…many times I was thinking that everything in life has a price, so to stay alive must also have a price…and my price was always that, if I lived, I must be deputy for many people who are not alive." Described as "a soldier of justice" by Council of Europe chairman Terry Davis, Wiesenthal was credited with fighting anti-Semitism and prejudice and helping Europe to heal World War II wounds and reconcile past mistakes.
Playwright and actor Tom Dugan distills the essence of this capable and also imaginative icon in his 2014 play, WIESENTHAL. Using the results of his intensive research, Dugan portrays Wiesenthal, an individual he never met, with such skill and confidence that Wiesenthal is reincarnated with an uncanny aura of reality. With only a few old tapes available of Wiesenthal speaking, Dugan manages to mimic his accent and posture in such a convincing manner that Wiesenthal comes alive again for a new generation. Thanks to Tom Dugan, this man who didn't want the world to forget has another chance to deliver his message to fresh young ears.
A Christian with a Jewish wife and children, Tom Dugan crosses the lines of prejudice in his own life – as he offers his layered view of Nazi Hunter Wiesenthal. First performed in 2011 at Theatre 40, WIESENTHAL returns where it all started – after a journey through most of the U.S. and many foreign lands – to enchant a 2018 audience. Kudos to director Jenny Sullivan, who keeps Dugan on track as the famed Jewish hunter of Nazis. Not only are the facts of Wiesenthal's long career woven into the tale – but also a very personal view of the man, warts and all. Here is a man with pain, humor, and memories – and it all come to life in WIESENTHAL. Is it any wonder that the play won the Los Angeles Drama Critics Circle Award, three Ovation Award nominations, and a nomination for the Drama Desk Award (New York's Outer Critics Circle Award).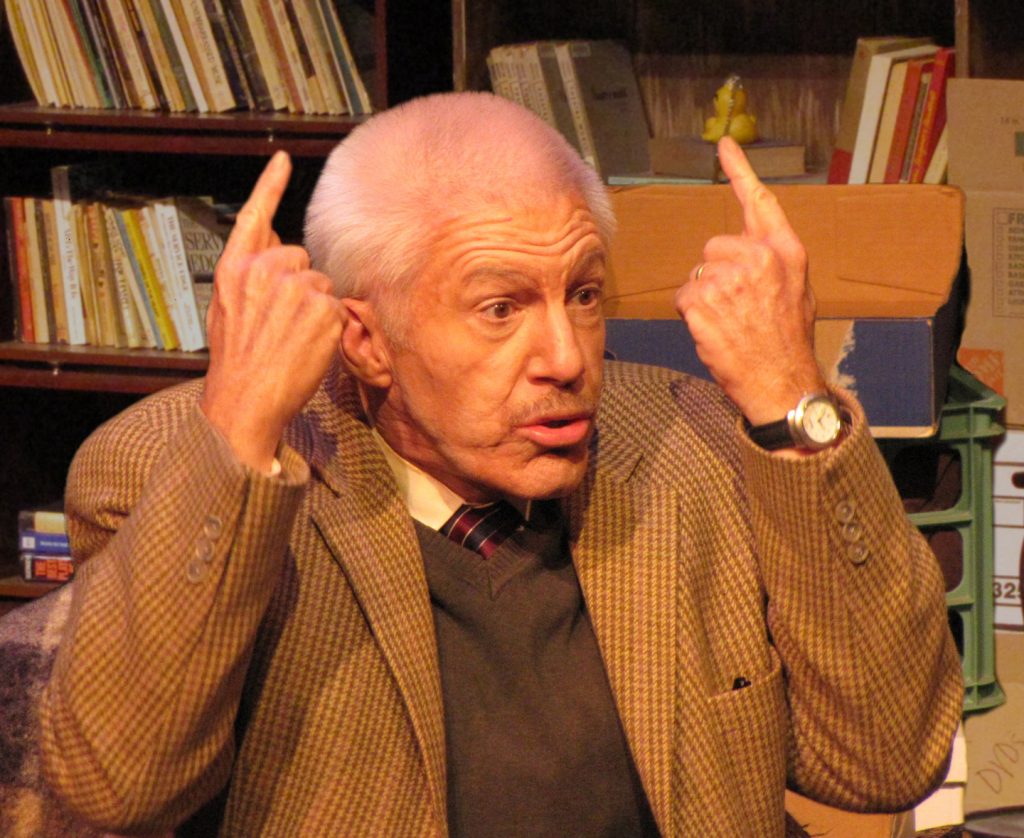 WIESENTHAL runs through June 13, 2018, the performances at 7 p.m. on Mondays (June 4, 11), Tuesdays (May 22, 29, June 5, 12), and Wednesdays (May 23, 30, June 6, 13). Theatre 40 is located at the Reuben Cordova Theatre, 241 S. Moreno Drive, Beverly Hills, CA 90212. Tickets are $36. For information and reservations, call 310-364-3606 or go online.