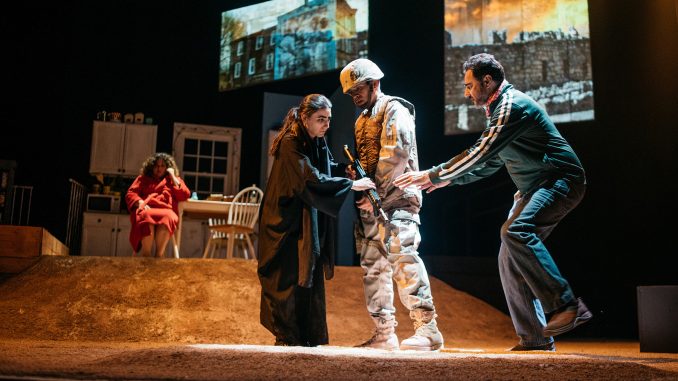 Playwright Quiara Alegria Hudes' Elliot trilogy is wrapped up with a bang at the Los Angeles Theater Company. THE HAPPIEST SONG PLAYS LAST lives up to its name. This is not only the happiest of Hudes' trilogy – but also the most interesting and most positive of the three. As an added bonus, gently strummed music caresses the play like a warm, fuzzy blanket. In fact, this reviewer spoke to several audience members who saw all three of the current plays – and everyone concluded that the last was the most involving. This is a play with audience appeal performed by actors who feel their parts in their bones.
The third of the Elliot trilogy finds Elliot (Peter Pasco) very far from North Philly. It's 2010, and he's had the good fortune to parlay a military consultant job into a starring role in an action movie being filmed in Jordan. So it's finally back to the Middle East he's journeyed – on the very doorstep of Iraq, where his adventures began. His motion picture co-star is Shar (Vaneh Assadourian), an Arab-American who's been fighting the stigma of her background for years. Add to that the intrigue offered by their Jordanian assistant Ali (Kamal Marayati), who has some secrets hidden under his outgoing demeanor.
But Philadelphia isn't really so far behind. Elliot's cousin Yaz (Elisa Bocanegra) is now living in the old family home and has become the neighborhood's savior, a role which her deceased mother perfected and a tradition which she respects and emulates. Yaz has become the mother de facto for Lefty (John Seda-Pitre), a gentle retarded fellow who needs her tender anchor. Life is busy, but sometimes lonely, until Yaz meets Agustin (Al Rodrigo), an itinerant musician with a gleam in his eye.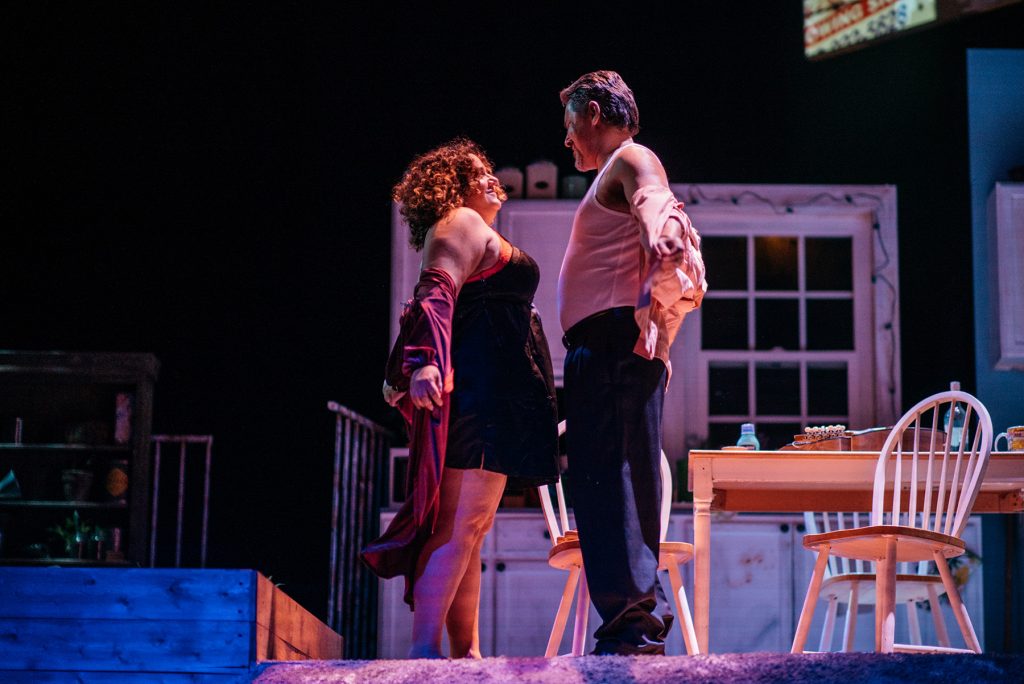 THE HAPPIEST SONG PLAYS LAST lets Elliot and Yaz keep in touch via modern electronics which offer face-to-face contact despite the miles between them. Family cannot be denied despite any barriers erected, and the two have the sort of relationship which defies distance. Director Edward Torres has done an excellent job of integrating two separate locations into one story while letting everyone know in no uncertain terms that family is crucial to healthy well-being and personal identification. Stirring performances by each of the cast members make THE HAPPIEST SONG PLAYS LAST a joy to experience.
Se Hyun Oh's scenic design is clever, blurring the lines between the two locales in the tale while maintaining a certain individuality to each at the same time. He is competently aided by John A. Garofalo's lighting. And let's not forget Nelson Gonzalez' stringed salute to Puerto Rico. This Grammy Award nominated musician adds a very special something to the goings-on, helped no end by Ivan Robles's sound design. Of the three plays in the Elliot trilogy, the current piece uses music most effectively. Yee Eun Nam's projections keep the family connection alive while allowing the world to intrude. This is a must-see production all those who want to experience Hudes' Elliot trilogy in its entirety.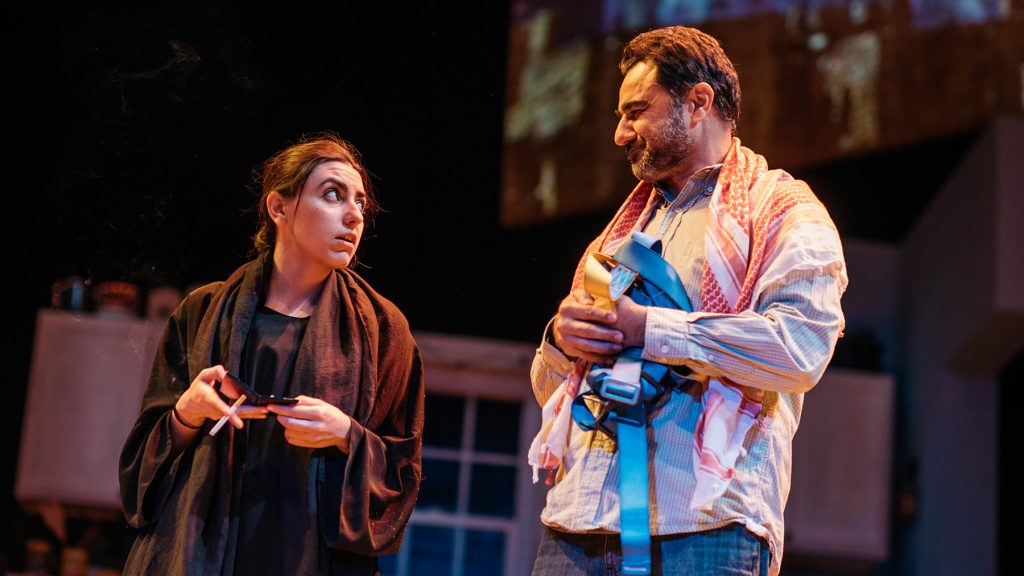 THE HAPPIEST SONG PLAYS LAST runs through March 19, 2018, with performances at 8 p.m. on Fridays and Saturdays, at 3 p.m. on Sundays, and at 7:30 p.m. on Mondays. The Los Angeles Theatre Center (Tom Bradley Theater) is located at 514 S. Spring Street, Los Angeles, CA 90013. Tickets range from $24 to $52. For information and reservations, call 866-811-4111 or go online.