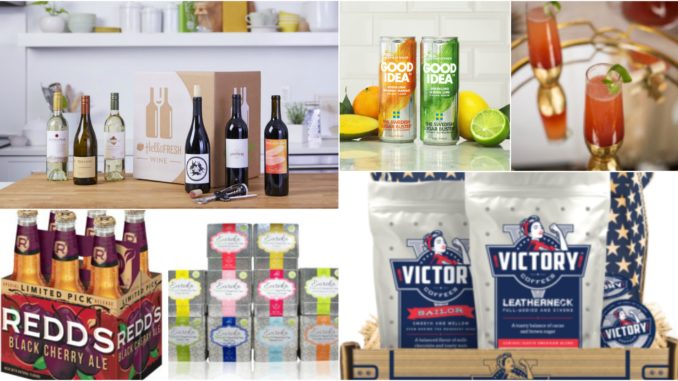 All items are listed from most to least expensive.
Hennessy Paradis Impérial
Created in 2011, Hennessy Paradis Impérial is a rare Cognac that exemplifies ultra-precise selection, maturation and blending, comprised of only 10 out of 10,000 eaux-de-vie of any given vintage. This blend defies preconceptions about old Cognacs with its pale color and non-traditional taste: the golden hue is unprecedented for eaux-de-vie of this age; further, maturation in very old casks only slightly influence the blend's flavor, preserving the subtleties of these very unique eaux-de-vie, which are sourced from one of the oldest libraries in the world.
$2,800  Buy now!!
Hennessy X.O x Marc Newson
World-renowned industrial designer Marc Newson has created a limited edition bottle of Hennessy X.O to celebrate the modernity of the world's original "Extra Old" Cognac. Inspired by the iconic Hennessy X.O bottle, Newson transformed the original grape vines design into striations as a modern interpretation to amplify the historic blend inside. Presented in a sleek transparent gift box, this limited edition bottle combines a sense of timelessness with modern confidence that is perfect to celebrate both old and new holiday traditions.
$200  Buy now!!
Raw Generation Citrus Cocktail Juices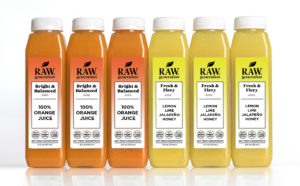 This citrus juice duo will put your body in a healthy alkaline state that's ideal for slimming down! With refreshingly spicy lemonade, naturally sweetened with antioxidant-rich raw honey, is excellent for detoxifying the body. Fresh lemon juice promotes digestive health and restores balance to the body's pH. Capsaicin, found in jalapeño peppers, helps amp up your metabolism and burn fat faster!  With an abundance of collagen-boosting antioxidant vitamin C, fresh citrus juices also promote healthy, youthful skin!
$199.99  Buy now!!
uKeg from GrowlerWerks'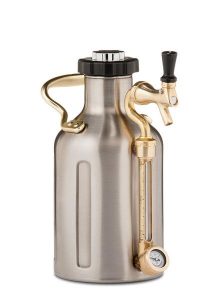 If you have joined the growler craze because you love getting a fresh pour of beer at a brewery that you can take home so that you can enjoy that tap experience, there is only one growler for you, uKeg from GrowlerWerks'. The uKeg literally is like having a mini keg at your disposal and like a regular keg, the uKeg will keep your beer fresh for weeks. The uKeg uses small CO2 cartridges that dispense one uKeg full of beer per cartridge and leave just enough pressure that you can use it to clean the growler with water, and pour through the tap.
In addition to holding beer, eight Portland establishments will be showcasing the versatility of the uKeg by participating in GrowlerWerks' 12 Days of Cocktails from December 9th to December 20th. You can cast a vote for your favorite cocktail on Twitter, Instagram or Facebook, using the event hashtag #12CraftTails. Each vote enters a person into a drawing for a uKeg 128 for their own crafting and pouring pleasure. The winning pub also wins prizes from GrowlerWerks. uKeg makes for the perfect gift for the beer lover in your family this holiday season.
$149-$229  Buy now!!
Wine Nook
No two ways about it: bag-in-box (BIBs) wine is the green choice. Less energy is used in production compared to glass, and 11 times less greenhouse gases for transportation. With a growing number of progressive wineries turning to BIBs, the only reason left for sticking to bottles is conservative ideas of what wine containers should look like. The artist-designed Wine Nook is the attractive, eco-friendly answer. The solid wood containers, each uniquely crafted and hand-distressed, hold 20 glasses (versus 5 from a standard bottle) while BIBs keep wine fresher longer. Hand-forged metal scroll feet raise the tap to make room for glasses and small chalkboards let you note the contents. The Wine Nook is functional art that compliments decors and palates.
$95.00  Buy now!!
HelloFresh Wine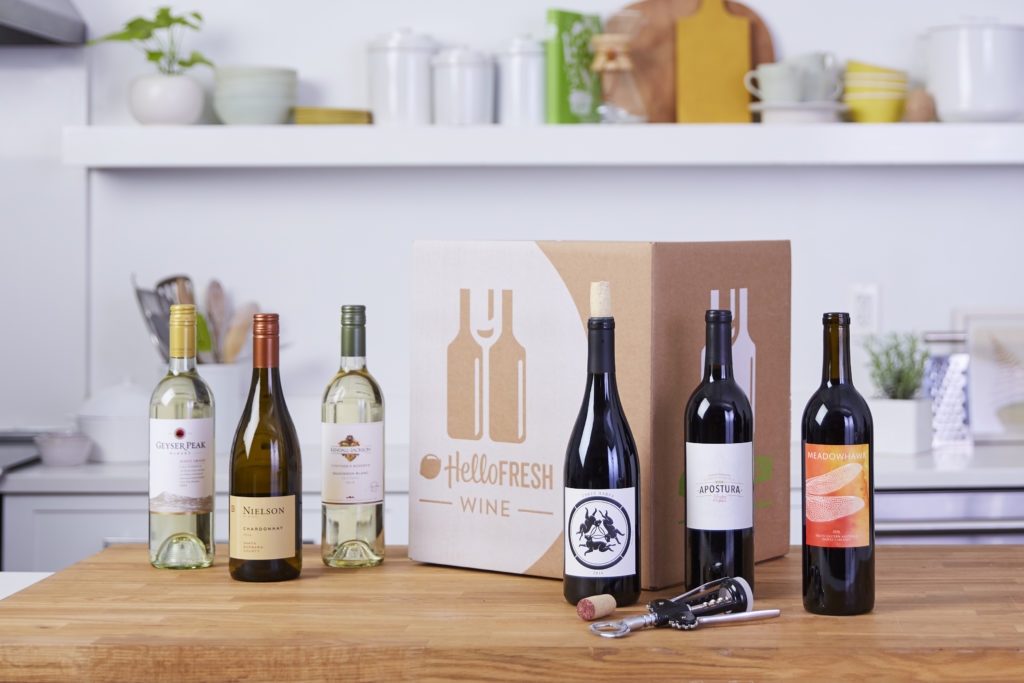 Sauté, simmer and sip with a monthly wine subscription complete with pairing suggestions, tasting notes, and flavor profiles. With wines from all over the world, the service allows subscribers to enjoy HelloFresh-selected wines on all occasions, from dinner parties to casual nights in. Conveniently delivered to customers' doorsteps, subscriptions include six full-size 750ML bottles with options of red, white, or mixed cases. Subscriptions are $89.00 + tax per month and shipping is included. One-off gift cards available for holiday. To purchase, visit hellofresh.com/wine. *Ships nationwide excluding Alaska, Arkansas, Hawaii, Kentucky, Oklahoma, and Utah.
$89 + tax  Buy now!!
Hennessy Master Blender's Selection No. 2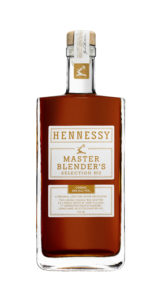 Exclusive to the US, Master Blenders' Selection N°2 is Hennessy's latest limited edition blend and second – and last – iteration by 7th generation Master Blender Yann Fillioux. Enclosed in a bottle designed by Parisian artists Ugo Gattoni, this unique single batch creation is a pure expression of Hennessy's unparalleled craftsmanship, innovation and savoir faire. Each bottle of Master Blenders' selection N°2 is bottled at 43% ABV and individually numbered and signed by Mr. Fillioux – making it the ultimate personalized present this holiday season.
$80  Buy now!!
Teperberg Legacy Petite Sirah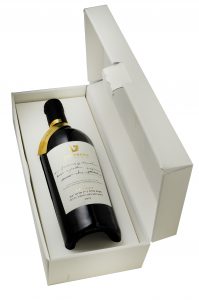 The Legacy Petite Sirah showcases why Teperberg is a rising star among Israel's wineries. Their flagship wine is not only delicious but also intriguing. Aged in French oak barrels, this deep red offers a soft flavor and rich texture with a complex balance of fruit and roasted oak. 
$69.99  Buy now!!
Carmel Limited Edition

65% Cabernet Sauvignon, 17% Petit Verdot, 15% Merlot, 3% Cabernet Franc. The grapes used in making this delicious wine were fermented and barrel aged in French oak for a period of 15 months. The wine was then blended, bottled and aged for a further year prior to labeling. This limited edition wine is a deep purple in color with an aroma of blackcurrants, cassis, bitter-sweet chocolate and hints of smoke. It is full-bodied with a long, well-balanced aftertaste.
$69.00  Buy now!!
INVESTIGATION DISCOVERY™ JUSTICE FOR WINE LOVERS' GIFT PACK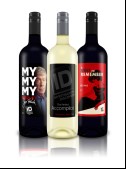 3 Custom Crafted Wines Inspired by Popular Investigation Discovery Shows. Perfect Crime & Wine Holiday Gift Package.
$65.00  Buy now!!
Roundstone Rye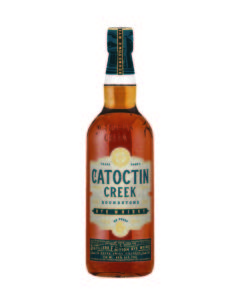 Roundstone Rye® is a very unique rye whisky, made completely from scratch at our distillery in Purcellville, Virginia. This pre-Prohibition style rye whisky is made from 100% rye grain, sourced locally when available. It is mashed, fermented, distilled and aged completely in our distillery
$52.79 per bottle  Buy now!!
Turner Classic Movie Wine Club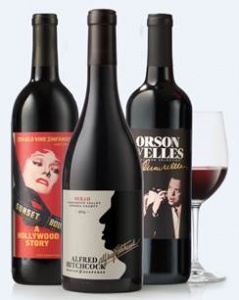 The Turner Class Movie Wine Club is offering three of their favorite movie-inspired wines in a special Film Legends Gift Collection. This fantastic one-time gift is available to both members and non-members of the TCM Wine Club and can be purchased in a pack of three and six bottle options.
• Sunset Boulevard Old-Vine Zinfandel
• Alfred Hitchcock Syrah
• Orson Welles Merlot
$49.99-$99.99  Buy now!!
Hudson Whiskey Manhattan Rye
Hudson Whiskey's story is the stuff of American Dreams. Starting out as the little family-distillery-that could, Hudson Whiskey has become an iconic American Whiskey since its first bottles were shipped in 2006.
Manhattan Rye is made of New York Rye, with all grains sourced within 60 miles of the distillery, this is the closest to a pre-prohibition-style New York whiskey out there. With tasting notes of a vibrantly bold, spicy and backwoods rustic with a smidgen of honey and coconut. The spirit recently won a 97/100 at the coveted Ultimate Spirits Competition and is available at wine purveyors nationwide.
$49.99  Buy now!!
Patricius Tokaj's Aszú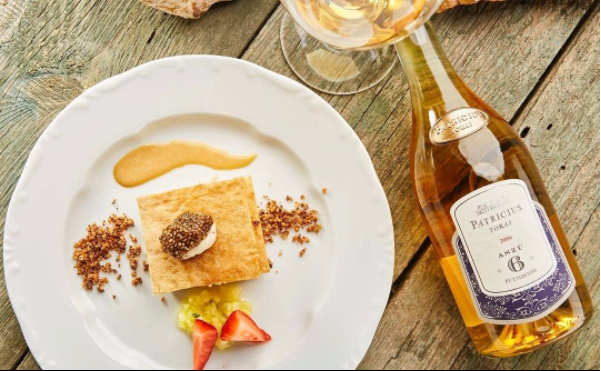 When preparing for Thanksgiving, choosing the wines to serve can be a bit of a headache. So whether you're hosting dinner or are just in charge of the wine, here is the wine list you will be thankful for.  Dessert:  For dessert, treat everyone to Patricius Tokaj's Aszú. This Hungarian dessert wine presents a bright acidity to balance the sweetness of pies, cakes, and other sweets that will end your holiday feast with a hit.
$49.95  Buy now!!
Boondocks American Whiskey
Crafted in close cooperation with Dave Scheurich, one of the world's most respected master's distillers and winner of the Whisky Advocate Lifetime Achievement Award, Boondocks American Whiskey Cask Strength 127 has an ultra-smooth finish, with distinctive aromas of rich caramel and vanilla. A robust and pleasantly aggressive palate is highlighted by fall spices and oak. This expression received a Gold Medal/91 Points in the Los Angeles International Spirits Competition 2016 and Best of Category in the Ultimate Spirits Challenge 2016. Picture – 2 Bottle Gift Box – 95 Proof American Whiskey and 90 Proof Port Finish Bourbon
$49.95  Buy now!!
The Bachelor Wines
Bachelor fans rejoice! The fan-favorite show is offering The Bachelor Wines in a special Holiday Finale gift set. These wines highlight the most iconic moments of The Bachelor: "The Fantasy Suite" (a Cabernet Sauvignon), a "One on One" date (Chardonnay), and, of course, "The Final Rose" (a Rosé wine).
$45.95  Buy now!!
Hennessy Limited Edition VSOP Privilège
Acclaimed graphic designer, John Maeda, has created the latest edition of the Hennessy V.S.O.P Privilège Collector series. An elegant combination of art & technology, Maeda commissioned artist Giorgia Lupi to translate a musical composition of American guitarist Kaki King into a multi-hued design featured on the gift box and bottle. The 750mL bottle of Hennessy V.S.O.P Privilège, recognized for its unmatched harmony and balance, features a rich bronze lacquer coating ideal for celebrating masters this holiday season.
$45  Buy now!!
Kusmi Tea Essential Doll Set
The Essentials Doll Set from Kusmi Tea is the perfect stocking stuffer! This set features the must have BB Detox , the perfect beauty detox tea, which pairs perfect with the Nanah Green Tea. The included silver-plated tea spoon helps measure for the perfect cup of beauty tea!
$41.50  Buy now!!
Ancho Reyes
A purely unique liqueur embodying the imaginative spirit of Mexico, Ancho Reyes is born of Mexico's beloved poblano chile, widely considered a culinary delicacy; when a poblano chile is dried in open air, it then becomes an ancho chile. These chiles are hand selected one by one based on size, color and humidity, before going through a six months maceration process involving minimal filtration (to maintain flavor), before bottling. The result is a full-bodied bronze hue, with a nose involving notes of dried chile, cinnamon, cocoa, and tamarind, along with herbal and wood notes.
$35.99  Buy now!!

Community Coffee Gift of Gold Set
This exclusive assortment of Private Reserve gourmet coffees (made with the top 1% of the world's coffee beans) is sure to please even the most discerning of coffee drinkers. The set includes a double-walled holiday tumbler and one 12-ounce ground bag of each: Evangeline Blend™, Louisiana Blend®, and Holiday Jazz®.
$32.99  Buy now!!
Victory Coffees
How about giving a gift that keeps on giving this year by gifting a coffee subscription to that special someone in your life? Victory Coffees was founded by a former Navy Seal, Sniper and Reality TV Show host. Its mission: to deliver organically grown/fairly traded international coffee blends right to your door.  The coffee is available as whole beans, ground or even K-Cups, known as soldier cups in Victory lingo. For just $1 a cup, Victory Coffees will deliver straight to your door with a monthly subscription (think Dollar Shave Club only with coffee.) The founder isn't just serving up the world's strongest coffee either, he's making it a priority to serve and employ veterans too. The company regularly donates coffee to VA's across the country!
$30 a month  Buy now!!
Vinome
Vinome is the ultimate personalized wine experience. Founded in 2015 by a team of genetic scientists and wine experts, the first DNA-based wine experience harnesses the longstanding science of taste to pair wine lovers and wine discoverers with boutique wine selections on a much deeper level. Using DNA. Vino + genome = Vinome.  Your results will reveal primary wine flavor affinities along with how likely you are to respond to flavors such as traces of leather, minerals, honeysuckle, and more.
From the bright, crisp citrus flavors of Vibrant Grove to the rich and complex flavors of The Big Bold, you can shop for hard-to-find bottles curated specifically for your Vinome in the online store, or join the quarterly wine club. The process is quick and easy. Sign up online, take a taste preference survey, and in a few days you will receive a saliva kit and instructions. A postage paid envelope is provided for sending the sample to the lab, and in just a few weeks, you will receive your Vinome and access to the online store and wine club.
$29.99-$109.99  Buy now!!
Drambuie
Drambuie is as rich in history as it is in flavor. Aged malt whisky combines with the floral and herbal overtones of heathered honey to create a complex arrangement of spicy and sweet tasting notes. Drambuie is a classic, but is versatile and can pair with everything from scotch to champagne to coffee.
$29.99  Buy now!!
Grounds and Hounds Coffee Co. Three Blend Starter Kit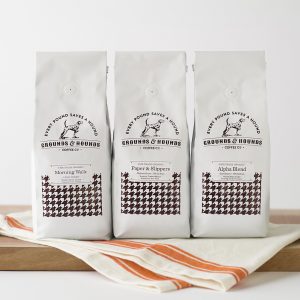 Grounds & Hounds Coffee Co. is 100% Fair Trade and Organic certified, gourmet coffee with 20% of all proceeds going towards the local rescue partner located closest to purchase. Grounds and Hounds offers a variety of blends but if you're deciding which blend to try first, try the Three Blend Starter Kit, which includes Morning Walk Breakfast Blend, Paper & Slippers Medium Roast and Alpha Blend Dark Roast. 
$26.00  Buy now!!
Kusmi Tea I <3 My BB Detox Set
The I  ❤My BB Detox is the perfect holiday gift for those who can't get enough BB Detox! Featuring green mate, rooibos, guarana, and dandelion, while highlighting hints of grapefruit, this lovely blend is perfect for a beauty break!
$25.90  Buy now!!
Three Olives Vodka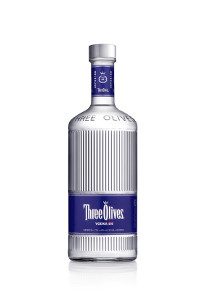 For anyone that enjoys a great cocktail, Three Olives Vodka makes the perfect gift! Three Olives Vodka is elegant with a superior taste through perfected methods of quadruple distillation and filtration. Three Olives Vodka can be easily chilled neat in a martini, enjoyed on the rocks or mixed to be part of the fun adding flavor to any holiday party. Available in 22 unique flavors, Three Olives prove to be the perfect bottle for the holidays.
$22.00  Buy now!!
EOD Cellars by the Tackitt Family Vineyard
Tackitt Family Vineyards has made the commitment to help warriors with every bottle sold.  Leon and Cindy Tackitt, owners of Tackitt Family Vineyards, offer a line of wines called EOD Cellars, and a portion of every bottle sold goes to the EOD Warrior Foundation. That money is put to good use helping warriors and their families who are in need. The foundation provides financial support to warriors who need financial assistance with everything from college scholarships for their family members to picking up the tab for therapeutic treatment to help with such conditions as post-traumatic stress disorder. 
EOD Cellars wine collection includes four varieties of red wines and two types of white wines, and they are available in boxed gift sets and 6-packs. The wines are available for purchase online, as well as in select stores. They have all been specially bottled to support the EOD Warrior Foundation.  Specific wines in the collection include The Keeper, Basic Blaster Red, Senior Blaster Red, Master Blaster Red, Willie Pete White, and Det Cord White.
$21- $32 Buy now!!
Reyka Vodka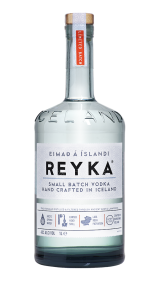 Reyka Vodka is Iceland's first vodka, made in preciously small batches to ensure each and every bottle retains the highest quality possible. Iceland is home to volcanoes, glaciers, vast fields of lava rock, with towering waterfalls of arctic spring water and some of the cleanest air in the world. These natural wonders create the smooth-taste, silky finish and the distinctive flavor of Reyka, with a slight hint of wild fruits on aftertaste.
$20.99  Buy now!!
Nomad Coffee Subscription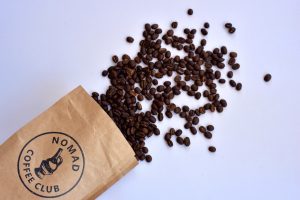 Nomad Coffee Club is a coffee roasting and subscription service founded by coffee lovers like you. We source small-batch artisanal coffee beans from around the world and roast to perfection in Los Angeles, CA. By going directly to the source, we provide a premium coffee experience at a low cost and allow you to be your own coffee Nomad.
Our approach is simple. We believe in three things:  1. Providing eco-friendly and fair-trade coffee to our customers  2. Building direct relationships with each farmer  3. Giving back 10% of every sale to improve the lives of our farmers and the sustainability of their farms
$19.00 – $217.00  Buy now!!
Kim Crawford LIMITED EDITION Holiday Sauvignon Blanc
Kim Crawford Wines' Annual Limited Edition Holiday Bottle is back for a second season with an all new design.  Bringing a festive look to the brand's beloved Sauvignon Blanc, the special edition bottle comes wrapped in gold (no gift wrapping necessary) with the brand's signature screw cap, ready to enjoy and celebrate the holiday season.  Best paired with Mini Melanie's 24 karat gold, Sauvignon Blanc infused, chocolate cake truffles.
$17.99  Buy now!!
Jack Daniel's Winter Jack Tennessee Cider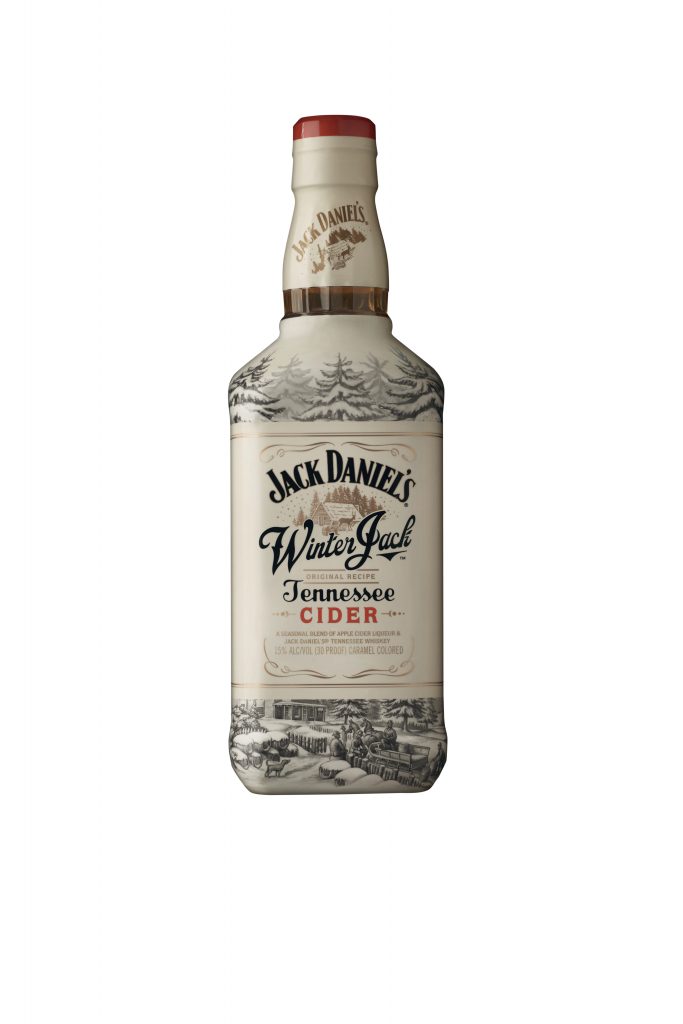 Jack Daniel's Winter Jack is a seasonal blend of apple cider liqueur, Jack Daniel's Old No. 7 Tennessee Whiskey and holiday spices, based on an original family recipe from Jack's home in Lynchburg, Tennessee. Our heartwarming Tennessee Cider should always be enjoyed with friends and family.  *Available from October-December in all 50 states & Canada.
$17.99  Buy now!!
Bartenura Sparkling Moscato Rose

Batenura Sparkling Moscato is a refreshing bubbly wine that is great for entertaining with friends and family.
$17.99  Buy now!!
Herb & Lou's Infused Ice Cubes
What host or hostess wouldn't love to wow their guests with some amazing cocktails? However, that means not only having the right ingredients on hand but also precisely measuring and mixing them together when you'd rather be having fun with friends. Herb & Lou's Infused Ice Cubes let anyone — from professional mixologists to people challenged by corks — create the perfect cocktail each and every time, and in just seconds. Unlike the jugs of overly sweet margarita mix at the grocery store, these are craft mocktails designed for either vodka, tequila or bourbon, using only top-sourced ingredients. They come sealed and unfrozen. Just pop them in the freezer, and decide if you prefer shaken, stirred or simply on the rocks.
$15.99  Buy Now!!
Springfield North America Inc's Eureka Tea Series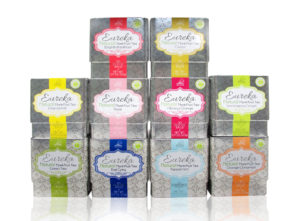 For the foodies, we have got good news this holiday season – while there are plenty of the basic sauces, salts, and cookbooks for the home cooks in your life, this new Eureka Tea Series, Adventure Box is what they'll really want.
The Eureka Tea Series, Adventure box retails for under $20 but gives off a total sense of complete luxury. The teas included are the following: Rose – Chamomile – Green Tea – Peppermint – Hibiscus Orange – English breakfast – Lemongrass Ginger – Orange Cinnamon – Earl, these tea for sure will not disappoint and will also get you thinking about maybe a little something for yourself while you're at it.
$15-$40  Buy now!!
Everclear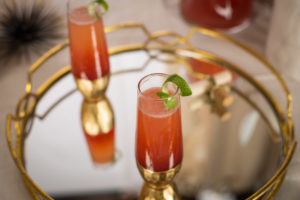 Pomegranate Green Tea Liqueur brings together the sweet taste of pomegranate and tea with Everclear ensuring holiday cheer is never in short supply. Combine with simple syrup and water, and within two hours it'll be ready to bottle and enjoy with Holiday Road Punch or gifted in a mason jar with festive ribbons and labels.
$14.99  Buy now!!
Khortytsa Platinum Vodka
Khortytsa Platinum Vodka is available in a handsome gift box with a 100-mL sample of Khortytsa Platinum.
$14.99  Buy now!!

Jerry Loves Ginger
Sailor Jerry Spiced Rum was created to honor Norman "Sailor Jerry" Collins, a Navy vet who built his rep inking soldiers and sailors in WWII-era Honolulu where he established his legendary tattoo parlor and himself as the undisputed father of American old school tattooing. Crafted in the traditional Navy way by William Grant & Sons, Sailor Jerry Spiced Rum is bold and smooth, with hints of caramel and vanilla. Just like the man who inspired it, this 92 proof rum speaks for itself and holds itself to the traditional values and standards of craftsmanship that Norman Collins espoused. Made in America from Caribbean Rum and blended with spices including ginger, cinnamon, clove and vanilla, Sailor Jerry Spiced Rum is an exceptionally smooth drink with an ABV of 46%. From the liquid itself to the packaging, every detail of Sailor Jerry Spiced Rum stays true to the vision of Norman "Sailor Jerry" Collins.
$14.99  Buy now!!
Vivanco's Tempranillo Blanco – Vivanco's Tenpranillo Garnacha
When preparing for Thanksgiving, choosing the wines to serve can be a bit of a headache. So whether you're hosting dinner or are just in charge of the wine, here is the wine list you will be thankful for.  Appetizers:  Go classic with Vivanco Trempanillo Blanco. This dry and crisp Spanish white wine with aromas of citrus fruit and green apple will enhance the flavors of the delicious bites before the main course.  Main Course:  For the main course, surprise guests with Rosé! Vivanco Trempanillo Garnacha's pleasant acidity and bright fruity finish will carefully highlight and pair perfectly with the juicy turkey and side dishes.
$11.99  Buy now!!
Moonstone Sake from SakeOne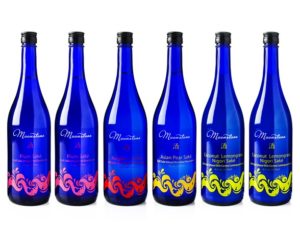 The perfect gift for your trendy foodie friend, the Moonstone Sake line is the first ever infused saké. Whether your friend is a regular saké drinker or not, Moonstone's crisp and fruity flavors provide a refreshing beverage without the hassle of mixing and measuring your typical cocktail. Moonstone begins with pure, premium junmai ginjo saké and is transformed into a delicious treat with aromatic and bright natural flavors.
$11.00-$13.00  Buy now!!
Jaume Serra Cristalino Brut Cava

Jaume Serra Cristalino Brut Cava originates from the Penedés Denominación de Origen region of Spain and harvested and aged on the famous El Padruell farm. Jaume Serra Cristalino Brut Cava is crafted with expertise in the underground caves of the 17th century Masía–Fortaleza.
Jaume Serra Cristalino Brut Cava is made using the traditional method used by French and premium California producers. Jaume Serra Cristalino Cavas are aged on the lees up to 18 months and conduct secondary fermentation and a continuous riddling process in each individual bottle.
$9.99  Buy now!!
Redd's Black Cherry Ale
Perfect flavor for holiday cheer! This new brew delivers a strong cherry flavor balanced with Redd's signature apple taste, resulting in delightful tartness in every sip. It is also five percent alcohol by volume like the rest of Redd's flavors. Redd's Black Cherry Ale is the second installment of Redd's "Limited Pick" series and will only be available through early 2018.
$8.99 – $9.99  Buy now!!
Viva Diva Moscato
Viva is a wonderful product, balancing bold flavors with a sweet and sparkling finish. These wines possess powerful aromas leading to sweet and persistent taste. Viva – Italian Style, Italian Flavor, the art of Italian Moscato.
$7.99-$8.99  Buy now!!
Stirrings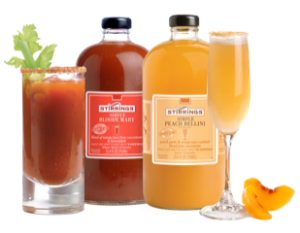 With Stirrings, cocktail mixers, rimmer garnishes, and bar ingredients anyone can be a master mixologist. Each of their enticing creations is made with real juice and without artificial preservatives so you can stir, shake, and garnish your way to a simply better cocktail.
$6.99  Buy now!!
Q Drinks
Q Drinks offers a line of spectacular carbonated mixers with bold flavors created to compliment your spirit. Q Drinks is made using all natural ingredients, contains high levels of carbonation and is low calorie. Spectacular in a cocktail or on its own, Q Drinks offers Q Kola, Q Indian Tonic Water, Q Tonic Water, Q Grapefruit, Q Ginger Ale and Q Ginger Beer.
$5.99  Buy now!!
Good Idea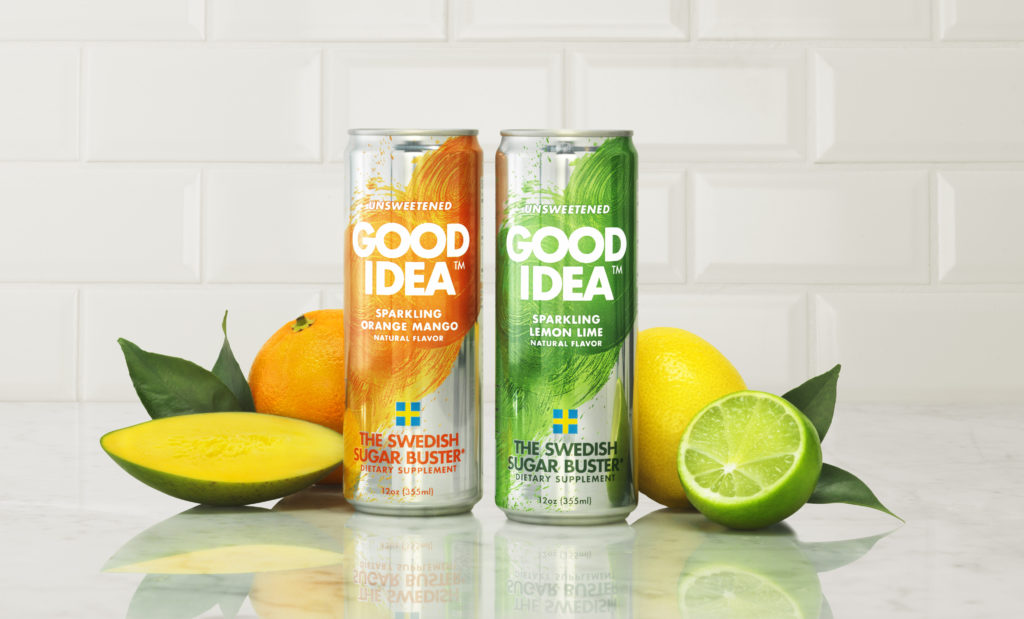 Sugar and fast carbs are hard to avoid and ways to combat them are even more difficult to find. Good Idea™ is a groundbreaking supplement that helps combat fast carbs head on.  Fast carbs from foods like white rice, fries and white bread turn into sugar in your blood vessels-which lead to weight gain,repeated sugar rushes,spikes and lows along with other health challenges.
Good Idea – the Swedish Sugar Buster – may help those with normal blood sugar levels handle the sugar spike following a meal. It is an un-sweetened sparkling water that, tastes great, goes well with any food and is available in two flavors – Orange-Mango and Lemon-Lime.
$3.00 per can  Buy now!!
Sipp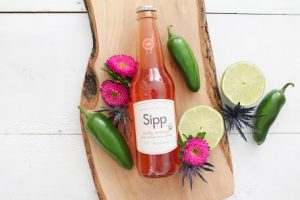 Break out the best bubbly with Sipp! Handcrafted in the kitchen, Sipp mixes ingredients to create unique layers of blended fruits and herbs into a refreshing sparkling beverage. Whether it's mixed in a drink recipe to craft a natural, fresh cocktail or chilled to enjoy with a meal, these fun flavors are the perfect fusion of clean, simple culinary extracts! All Sipp Sparkling Organics come in 12oz bottles and 10.5oz cans and are sold in Target and select retailers nationwide, as well as on Amazon.
$1.99 and up  Buy now!!
Sababa Water
The USDA estimates that 42 million people in the United States are food insecure as of 2015. Of this number, 13,118,000 are children under age 18. That means 1 in 6 children live in a household without consistent access to adequate food. Sababa is a One into One™ company. For every product sold, Sababa gives a meal to a child in need, right back into the community where the product was sold.Sababa provides an opportunity for people to give back without changing their habits or daily routines. Sababa represents a way of life and making a difference in the community.
$1  Buy now!!
*All images courtesy of respective company