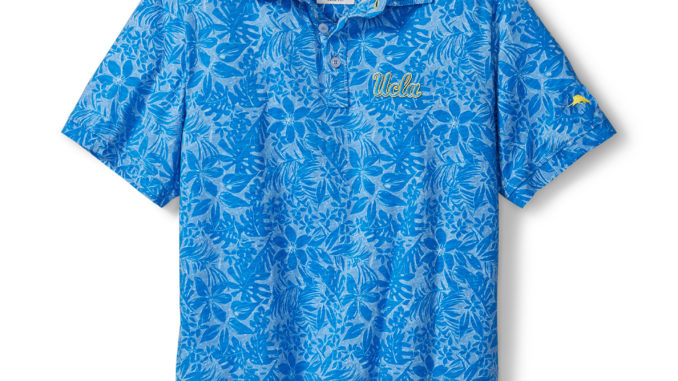 If you are tired of your worn out t-shirt that you pull out every Saturday or you simply want to represent your school in style, the new Tommy Bahama Collegiate Series will allow you to show off your school spirit in a very fashionable way.  The Tommy Bahama Collegiate Series is a collection of custom-designed fan apparel features school logoed polo shirts, camp shirts and half zip pullovers for 45 of the top universities across the country.
From Alabama to Michigan Tommy Bahama has a long list of the most popular schools and the stylish gear to go along with your team. For those warm autumn days you can choose from the unique Tiki Time shirt made from rayon or the Catalina Twill Camp shirt. As it starts to cool off you can switch to the comfortable half-zip sweatshirt that is incredibly soft and will keep you warm as the game shifts to the evening. Finally if you really want comfort, the Collegiate Luau Floral Camp Shirt is made of 100% silk.
In addition to college teams, Tommy Bahama also has a lineup that includes the NFL and Major League Baseball.
This football season regardless of whether you are a Bulldog or a Badger or you are in the Southern California heat cheering on your Bruins, you will want to be wearing your school colors in style. Nothing will make you stand out at the tailgate or in the stands quite like the Tommy Bahama Collegiate Series
For more information, visit: Tommy Bahama Collegiate Series