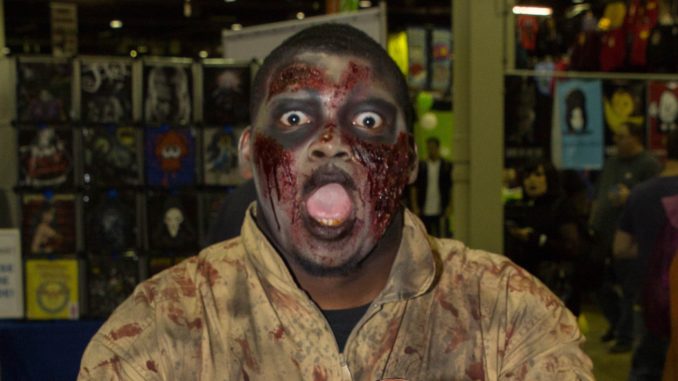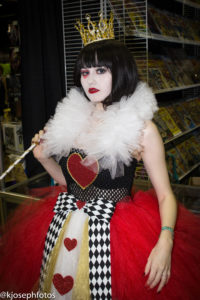 For its 20th trip to the Donald E. Stephens Convention Center, Wizard World Comic Con Chicago pulled out all the stops.  Comic Con brings together thousands of fans of all ages (most of them dressed up) to celebrate the best in pop culture: movies, television, gaming, comics, sci-fi, collectibles and more.  There was so much going on it barely fit into the convention center.
First off, there is a chance to meet and greet your favorite celebrities.  Among the list of celebrities attending this year was Gene Simmons (from KISS), actor John Cusack (Say Anything…, High Fidelity), Cobie Smulders (How I Met Your Mother and Agents of Shield), WWE Wrestlers Roman Reigns and The Hardy Boyz, the original Incredible Hulk Lou Ferrigno as well as many, many others.
If you are into cars, you could get your picture taken driving several famous vintage automobiles including the Batmobile, KITT from Knight Rider, the DeLorean time machine from Back to the Future and even Wayne's car from the Wayne's World movies.
Wizard World Comic Con Chicago also featured non-stop live entertainment, gaming, Q&A sessions with top celebrities, movie screenings hosted by stars and directors and a lot of fun.
There was also a chance to spend time with some of the most creative comics artists and writers on the planet. Artist Alley in Chicago featured James O'Barr (creator, The Crow), Clinton Hobart (licensed Disney fine artist), Steve Geiger (Spider-man, The Incredible Hulk), Guy Gilchrist as well as others.
If you are into collectibles, Wizard World Comic Con Chicago had you covered.  It seemed like the vendors selling comics, trinkets, collectibles, toys, you-name-it stretched for acres and acres.  Whether you wanted a rare Spiderman comic or a heavy-duty Lord of the Rings sword, you could find it at Wizard World Comic Con Chicago.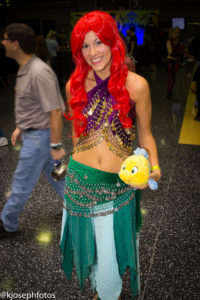 But the true reason to show up at Wizard World Comic Con Chicago is to dress up like your favorite character and to see the others dress up in their costumes.  The get-ups range from a simple mask and cape to elaborate armor and make-up that took months to pull together.  It is amazing to see the commitment of some of these fans.  And everyone was having a great time.
Wizard World isn't just a Chicago, there are events all over the county.  Check out their website for more information.
Full Gallery of cos-players here via K. Joseph Fotos.